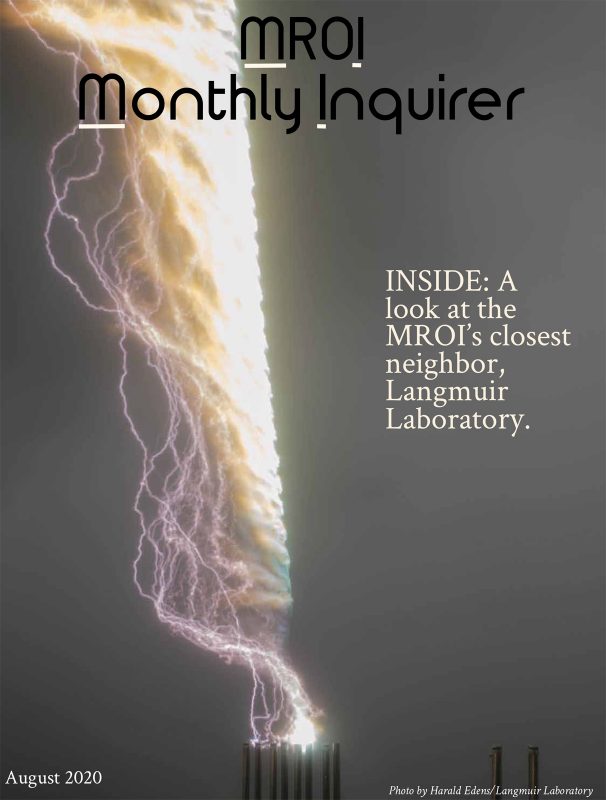 There's no better time to talk about thunderstorms and lightning than during New Mexico's monsoon season when we have plenty of both! The Langmuir Laboratory for Atmospheric Research, which is right up the road a bit from the Magdalena Ridge Observatory Interferometer, has been conducting research on Magdalena Ridge since 1963, when the facility was completed and dedicated. This month we are thrilled to feature an article about Langmuir Laboratory and its research written by Langmuir Director and New Mexico Tech Atmospherics Physics Professor, Harald Edens.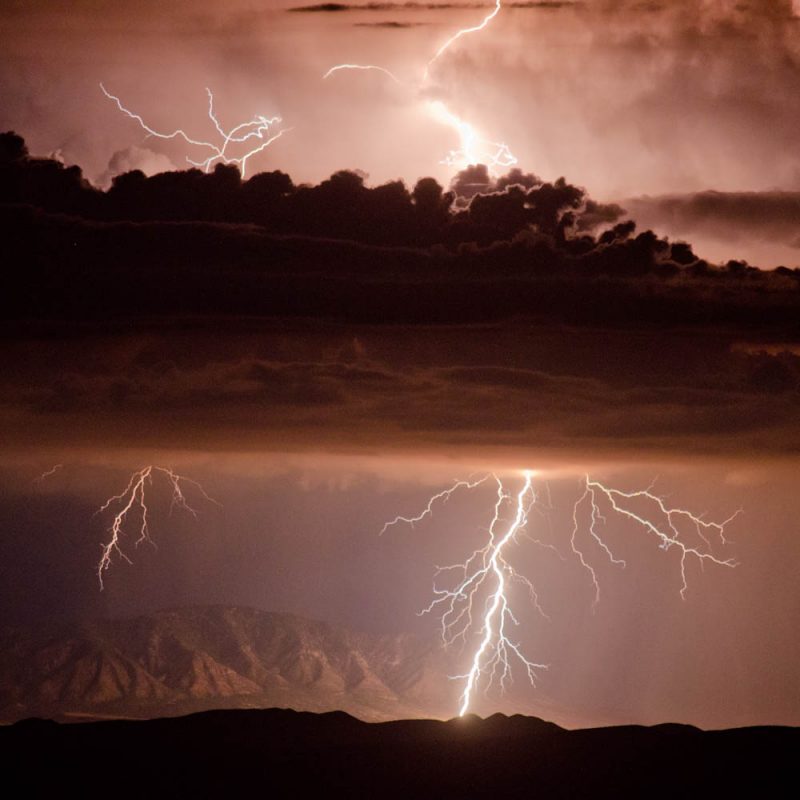 Below is an excerpt from Dr. Edens' article:
"Experience gained by the early researchers lives on within the group to this day. In the atmospheric electricity research community, Langmuir Laboratory is well known for its expertise in lightning triggering, ballooning, radar, and other specialized instruments, much of which is custom designed and built in-house. Such instrumentation has proven transformative in the field of lightning research. Most recently, the late 90s saw the development of the three-dimensional Lightning Mapping Array (LMA), which is a set of ground-based VHF receivers that collectively map out lightning channels in three dimensions and time. It gives a complete picture of lightning activity inside a thunderstorm. Over the last decade, work at Langmuir Laboratory has redefined lightning interferometry, with the design of a VHF continuous broadband digital interferometer. It allows lightning flashes to be recorded and analyzed in their entirety, and in unprecedented detail. This resulted in important recent discoveries addressing the age-old question: How does lightning get started inside a thundercloud?"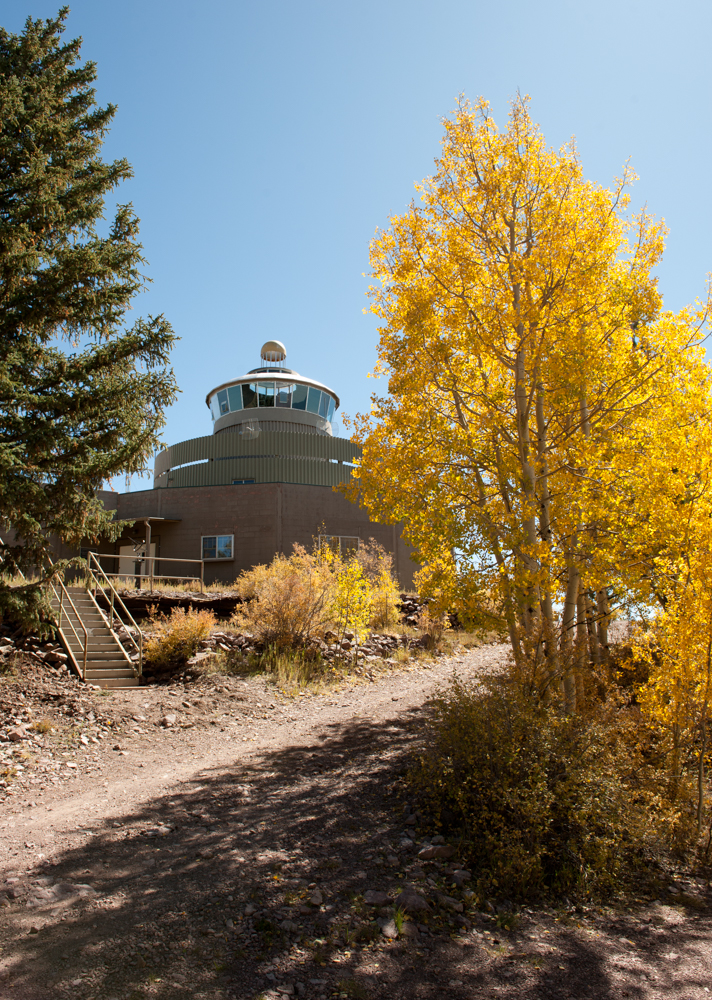 To read about Langmuir Laboratory and more, visit the MRO website where our newsletters are available for free download.
If you'd like to receive the newsletter on the first of the month delivered directly to your email inbox, please consider becoming a member of our support group, Friends of MRO.