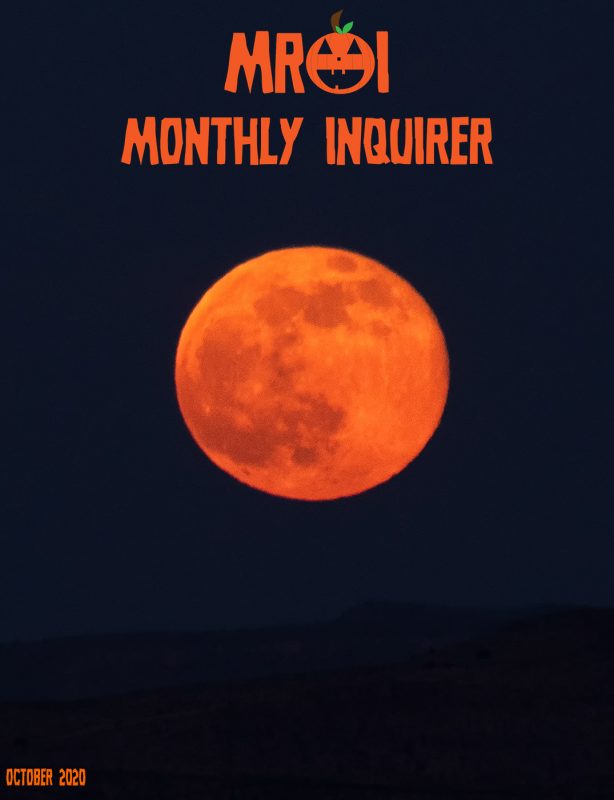 How does Halloween have its roots in astronomy? How smooth does the surface of the primary mirror in an MRO Interferometer telescope have to be? Who is that new guy we've seen around New Mexico Tech's Department of Physics, and what does he have to do with MROI?
You can find out the answers to all of these questions and more in the MRO Department of Outreach and Communications' monthly newsletter. The October issue of the MRO Inquirer, which features articles about the topics above, will be sent out to members of the Friends of MRO at the end of this week; early and direct delivery of MRO's monthly newsletter is one of the perks of membership. If you're not a member of our Friends group yet, don't despair – our newsletters are released to the public in the middle of each month.
We kindly ask that you consider becoming a Friend of MRO and support the work the MRO Outreach team is doing. Along with publishing a monthly newsletter, the Outreach Department produces the Astro Daily articles and is active on all social media platforms, sharing our love of astronomy with the local community and beyond. While our monthly public star parties and seasonal observatory public tours are on hold due to COVID-19 restrictions, we expect to be able to offer virtual streaming star parties and observatory tours in the near future. Your membership contribution would help support these endeavors, and make you a vital part of our mission to develop education and outreach programs, and to expand the frontiers of astrophysical research.
If you are interested in learning more about Friends of MRO, please follow this link.