They are undocking within 10 minutes, follow the youtube stream here:
According to NASA, Crew Dragon will start its first of four deorbit burns at 1:48 AM EDT, while the astronauts are in their scheduled 8 hours of sleeping time. The deorbit burns serve to slow the spacecraft down enough to safely enter the Earth's atmosphere. Descent is scheduled for 1:51 PM EDT, and planned splashdown off the coast of Pensacola, FL, is expected at 2:48 PM EDT. Refer to this webpage to find the latest updated information.
An update on yesterday's observing section of my post, I was able to see the ISS pass near Comet Neowise last night, the image is below. Even in a long exposure, the comet was barely visible. This is the kind of image I was hoping to capture when the comet was still a naked eye object, but unfortunately the weather never cooperated and I was clouded out on all of the previous close ISS passes.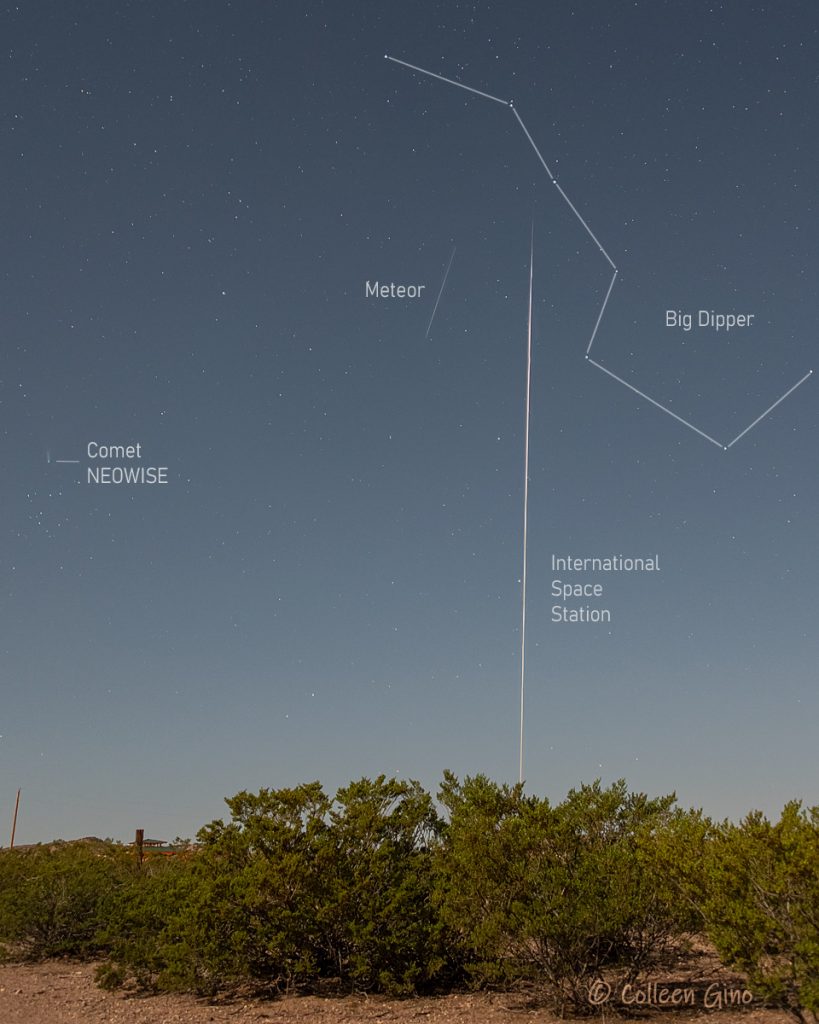 Don't forget to look out for Crew Dragon's return tomorrow afternoon, and watch history in the making!
M. Colleen Gino, MRO Assistant Director of Outreach and Communications